PPC, SOLUTIONS 8
Solutions 8 Strategist Efe Altinelli Came to Us in a Rather Unexpected Way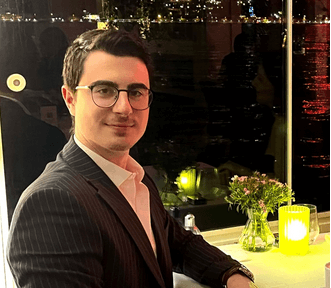 Efe Altinelli
Strategist at Solutions 8
Efe started his digital marketing career in 2018. Although he is a Google Ads strategist here at Solutions 8, he loves social media marketing as well, which helps him approach omni-channel marketing with a better understanding. In his free time, he trains to become a Pokemon Master in competitive battles. He wants to be the very best like no one ever was…
Actually, it was Apple that bought him into Solutions 8—you could be thinking, "Huh? What? Apple, the big tech company?"
Efe was searching for an answer to a problem he was having with a recent iOS update that caused a Facebook video of Kasim to randomly pop up on his screen.
Yep, the search had no connection whatsoever to Google; insane, huh?
Well, it didn't take long for history to be made and for coincidences to turn into dreams come true with a new Sol8 fan.
Efe soon realized his morning routine had changed entirely and involved daily consumption of Solutions 8 Google Ads marketing goodness.
He fell in love and knew he had to jump at the opportunity and apply when he saw the callout for "global talent" in one of our videos.
"It was a dream coming true, and I was a huge fan."
Key responsibilities as a top strategist
As the strategist of his pod, Efe is responsible for defining buildouts and setting strategies for his accounts. 
But he also plays a crucial role as a "fixer," stepping in to audit accounts when performance lags. And let's just say he knows how to have a little fun on the job too—he loves teasing his colleague Usama every chance he gets.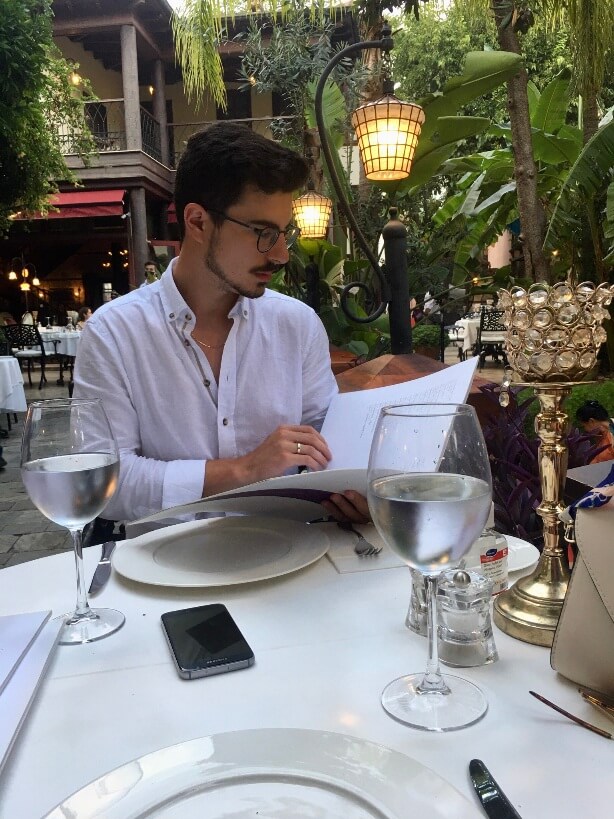 When asked about the best part of his job, Efe couldn't choose between the opportunity to work with John Moran and the chance to collaborate with multinational colleagues. 
John is a true wizard in client meetings, always coming up with innovative solutions and wowing everyone with how much knowledge he has.
He is, according to Efe, "literally pulling rabbits out of a hat in every client meeting."
Working with colleagues from all over the world is a unique opportunity to learn about different cultures and traditions. It's enough to make him want to visit countries he's never even considered before.
For Efe, that means managing client expectations. It can be challenging to convince clients that their expectations are unrealistic, and he has to be able to show them the numbers to prove it. 
"Every client has an expectation, whether it is a certain ROAS, CPA, or monthly revenue. Sometimes it is reasonable, and sometimes it is not. A digital marketer should be able to show or prove this with numbers. Because your client will ask for a reason or anything to justify why."
His ability to empathize is what sets him apart in his role as a strategist at Solutions 8.
Efe can understand the root of clients' needs, especially those of small and medium-sized businesses.
He can put himself in his clients' shoes to help them understand and address any doubts they may have.
"Some people have limited budget, or they need quick sales, or they have some risks. Not every business can handle a 3-month learning period or a YouTube TOF strategy that'll need 100 USD per day to test. So being able to understand and explain where they have doubts is very important".
A self-portrait by Banksy
If he could have a famous artist paint his portrait, he'd choose Banksy. He loves the idea of having a hidden message that connects him to a more significant cause.
And who knows, perhaps he'll even have the opportunity to unveil Banksy's true identity?
For the Pokémon fans out there, watch out for this future champ!
I'm not sure if any of you, our readers, have heard of Pokémon cards. The ultimate Japanese card game that collected the hearts of several generations after its release back in 1997?
Well, many people these days know it as the collectors' dream of getting a gem mint 1st edition Charizard worth millions of dollars. And what they miss is that it's an international competition where people from all over the world gather and compete against each other.
Efe's 'gym trainer' goal is to play competitively. But first, he needs to  'catch 'em all' and level up his skills, which he hopes one day will be enough to participate in the Pokémon World Championship.
Efe is definitely on his way to fulfilling the Pokémon dream of every '90s kid! 
Keep an eye on this guy—a future champion is in the making!
Efe is originally from Turkey and still lives there. He's just started a family with his wife and hopes to adopt their first cat soon.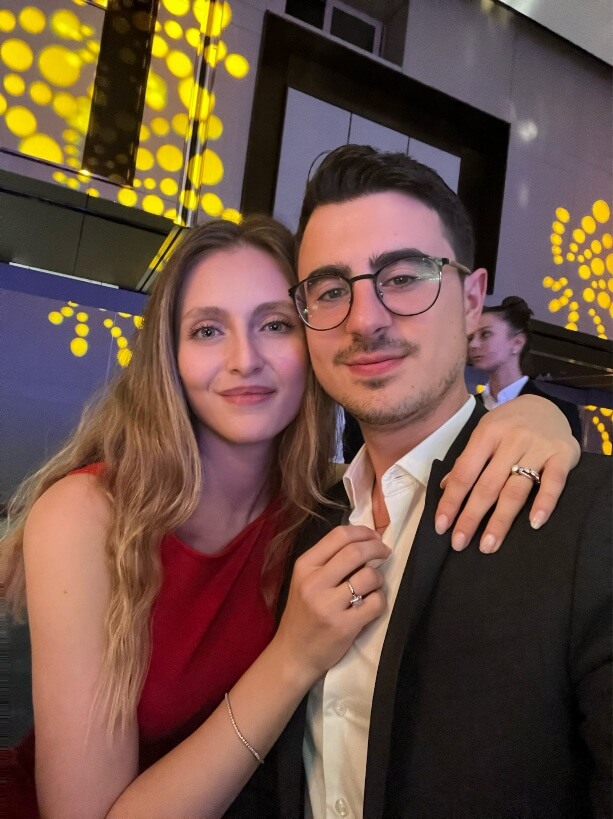 Efe has learned many life values from his parents but insists that it would "take pages" to articulate the scale and depth.
Although he mentioned that apart from empathy, he believes true honesty is essential. 
His favorite place ever visited is Marmaris, which he describes as "heaven on earth" and where "the local people are also super hospitable."
If you visit Istanbul, he would suggest taking in the views and sites since the city is more of a hub where you'll find a variety of foods from every culture. Although, he would suggest eating fish and raki at the internationally recognized strait, Bosphorus.
How does he spend time outside of work with friends? With a classic barbeque. And if there's a pool, it's even better.
"A chill day, a couple of beers, laugh to old memories… Sound a little old?"
No, that doesn't sound old at all, Efe! If there's anything the last few years have taught us, it's to cherish moments with people you hold close to your heart.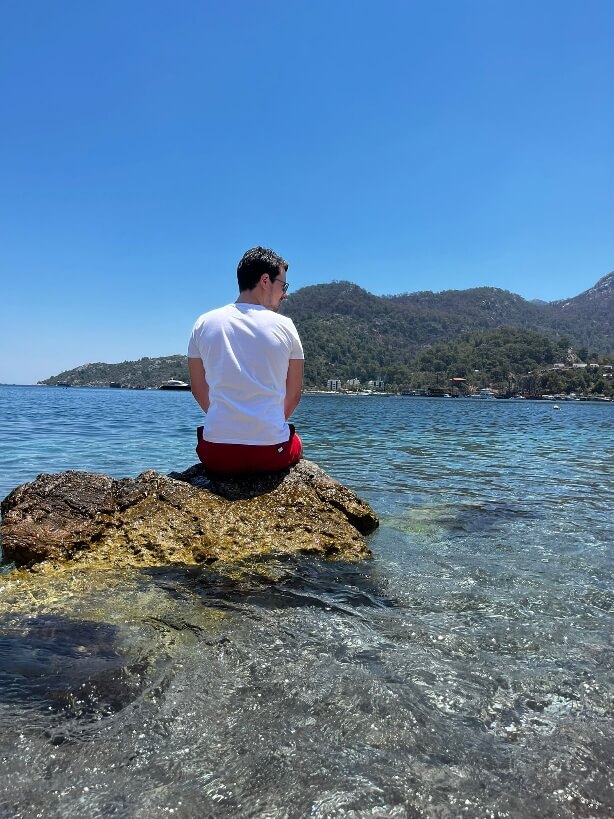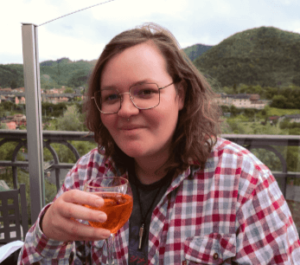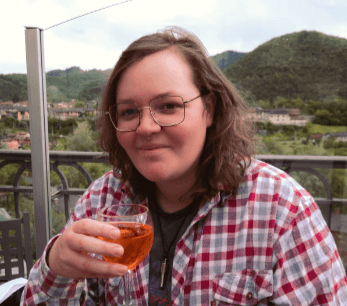 Author
Ashleigh Stearn
Ashleigh is a Content Writer at Solutions 8. When she isn't writing, you can find her in the Alps sipping the finest wine, walking in the mountains, or admiring the crystal blue waters of the river flowing near her home. She's an avid Pokemon card collector and a massive fan of anything that screams '90s nostalgia.