GOOGLE ADS CLARITY IS JUST SECONDS AWAY...
Submit the Form Below to Request Your Free Google Ads Action Plan
Submit the form on this page.
A senior member of our team will contact you right away.
If you qualify, we'll review your existing accounts (if applicable) and provide a Google Ads Action Plan.
The action plan is yours for FREE – whether you decide to work with us or not. There's no commitment or obligation.
Top Rated Agency on Google
Solutions 8 provided really high quality support to our Google Ads campaign. John was super helpful and is very knowledgeable on all things Google Ads. Would definitely reach out in the future.
Dr. Susie Gronski, DPT, PRPC, WCS
2021-03-09
Solutions 8 is top notch! I've worked with other agencies in the past, and Solutions 8 is by far the most experienced when it comes to Google Ads knowledge and execution. I've personally been working with John Moran for the past year, and he's been an invaluable resource for my business. John has impeccable customer service and genuinely cares about his clients. (He's also the kindest person I've had the pleasure of working with!). The Solutions 8 team truly models a work ethic that is honest and genuine. The best part, they deliver results! I highly recommend these folks for your marketing needs!
Austin Harrison
2021-03-01
Solutions 8 is like the Navy Seals of Google Ads. Love working with them.
Boris Katsnelson
2021-02-19
I have been extremely impressed with the team at Solutions 8. As an experienced entrepreneur, I have worked with a lot of agencies and Solutions 8 is one of the best. Their understanding of Google Ads is top notch and I regularly refer friends and partners their way.
Solutions 8 has a very professional staff and takes the time and care to understand your companies place within the industry to tailor your advertising and best reach your target market.
I have dealt with Kasim Aslam in the Digital Marketer Elite coaching program. Kasim brings in everything he does strong ethics, insight combining the bigger picture with razor-sharp detailed analysis, and, equally important, empathy. This makes him an effective and inspiring coach and mentor, leading with a vision and empowering growth.
Russell Mackenzie
2020-12-07
I have known Kasim through his involvement with the Elite coaching programme at Digital Marketer where he teaches and mentors a group of business owners from around the world. His knowledge is marketing is extensive. Best of all, he is an excellent communicator, he is generous with his knowledge and he is inspiring. I really can't say enough good things about working with Kasim!
Erick Prospero Torres
2020-12-04
The team is great and proactive. They care and it shows. They are thought leaders and sometimes they are funny.
I had the pleasure of working with Kasim and John on a project. They brought excellent insight and a lot of feedback for our company to make sure everything was thought through. This meant we had less wasted budget on tweaks and fixing bugs. I highly recommend Solutions 8.
Justin Colby (thejustincolby)
2020-10-14
Kasim and team are some of the most knowledgable and effective in the space. Working with the team was seamless and they over delivered. Highly recommend.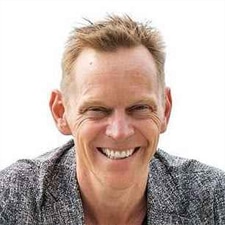 "Working with Solutions 8 has been a dream relationship. It's obvious the team cares deeply, they're high qualified, and they're damn smart. Working with a team as great as Solutions 8 makes business both fun and profitable, and it's a relationship I cherish that goes way beyond just business."
Calvin Correli
Founder || Simplero.com
Award Winning & Certified

"Glad to have met the team at Solutions 8. Their creative minds have really given our business the competitive edge we needed through digital marketing. I highly recommend Solutions 8 for their creativity and personal attention, I can't say enough about how EXCELLENT Solutions 8 is!"
Tim Lyons
Founder || ProFit Marketing Solutions Two-time "Two Comma Club Award" Recipient