PPC, SOLUTIONS 8
How To Scale Smart Shopping With Other Campaigns
There's a limit to what a Smart Shopping campaign can bring in, especially in terms of having a ROAS goal and maximizing your conversion value. 
You've probably familiar with this experience.
Your Smart Shopping campaign isn't spending the money it needs to spend.


You want to scale it and run more ad spend but it just ain't working.


You optimize your feed, and your campaign is now spending well but you can't break through your current ROAS goals.
If you're struggling to break through the glass ceiling because you're not getting enough traffic that will feed back into your Smart Shopping campaigns…
You're going to need some help to scale your Smart Shopping with other campaigns–and use them on a lower spend in order to drive new relevant traffic to your site. Then, Smart Shopping will pick up from there and take off. 
What campaigns am I talking about?
Display and YouTube.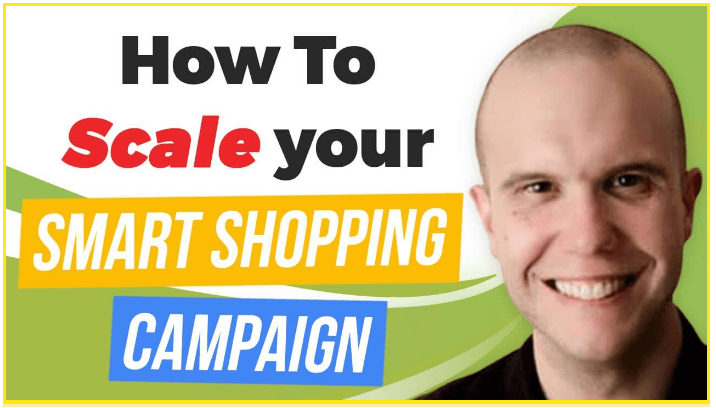 Display Campaign
Not familiar with the Display campaign? These are ads that you can find on different articles, videos, or even websites that users browse online. 
With the help of Google Display Network, you can reach people who are visiting sites across Google's Network. 
Granted that those users might not be ready to buy yet, or might not even need your offer right now. Running a display campaign will still drive large traffic to your site–specifically those who are likely to be interested in your products.
YouTube Campaign
Just like the display campaign, YouTube campaigns help you reach and engage with your audience on YouTube and through Google video partners. Being the second largest search engine in the world (next after Google, of course), YouTube acquires over 2 billion searches per month.
This only means one thing–if your customers aren't on Google, they're probably on YouTube. 
That's why using both video and display campaigns is highly effective. They help you increase your brand awareness and drive relevant traffic to your website. 
Most agencies and advertisers would think these campaigns are irrelevant because they usually won't see a conversion. 
But just because you don't see any conversions doesn't mean people aren't buying.
The truth is, this is really what you can use the campaigns for: to monetize Smart Shopping by feeding it data from other sources.
This is what I mean:
When we ran Display and YouTube campaigns, Google didn't show any conversions even though we were getting clicks. 
However, when we segmented our Smart Shopping campaign by time and day, you'll notice that the impressions, clicks, ad spend, and conversions increased.
This is where it gets tricky. There were people who actually purchased on YouTube video, yet our YouTube campaign wasn't showing any conversions. And here's why.
Recently, Google's attribution has opened their Top Paths to include Networks and Video creative. 
Using Top paths, you should be able to see what influenced the conversion to happen–Smart Shopping, YouTube, Search, Dynamic Remarketing, or others.
But at the time of the campaign, these new paths (Network and Video creative) were still in beta–they didn't show exactly where the conversion came from.
And that's the reason why the conversions weren't showing up in the campaigns' section.
How do these campaigns work alongside Smart Shopping?
If you're not running YouTube campaigns, you'll be losing a lot of opportunities to reach new audiences. They're not only effective at driving traffic to your site, but also super cheap compared to Smart Shopping costs.
In the campaign mentioned above, our average YouTube Ads only cost $0.03 and $0.04 per view while the average Smart Shopping cost $0.37.
So if you think about the massive amount of outbound exposure that we're getting for the cost, and having the advantage of remarketing to people who watched the ad…
We've taken a much better approach to broadening our reach to people who are interested.
Anybody who watches the ad longer than 30 seconds is automatically added to our Smart Shopping remarketing/retargeting. The remarketing campaign helps get those interested people to visit the site for the first time or come back to the site.
Before you get excited about running other campaigns alongside Smart Shopping…
Have a clearly defined targeting
Because Smart Shopping is so powerful, it's going to aggressively go after these users and remarket to them, with the goal of getting them back to your site. 
But if those users land on your site and don't purchase, you'll end up spending more money (for YouTube and Smart Shopping) while your ROAS dips. 
Make sure that you split test everywhere
To avoid attracting the wrong people and those who aren't ready to purchase yet, split test your campaigns.
Build a Display Search Keyword (DSK) for Display.
Build a Display Search Keyword (DSK) for YouTube.
Build a Custom Intent Audience around those Display Search Keyword campaigns.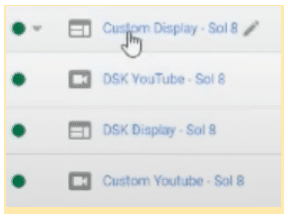 You'll see that there are different interaction rates for your actual YouTube campaign and the Custom Display (DSK) campaigns. Use the results of your test to make a decision on what to do next–whether that's fine-tuning your audience, changing keywords, or changing the whole strategy.
If you want to get more powerful strategies on how to scale your Smart Shopping campaigns, check out our post about the 4 Ways to Take Your Smart Shopping Performance to the Next Level.
Want to dive deep on how to set up your Google Ads for eCommerce? This might be what you're looking for.

"Glad to have met the team at Solutions 8. Their creative minds have really given our business the competitive edge we needed through digital marketing. I highly recommend Solutions 8 for their creativity and personal attention, I can't say enough about how EXCELLENT Soultions 8 is!"
Tim Lyons
Founder || ProFit Marketing Solutions
Two-time "Two Comma Club Award" Recipient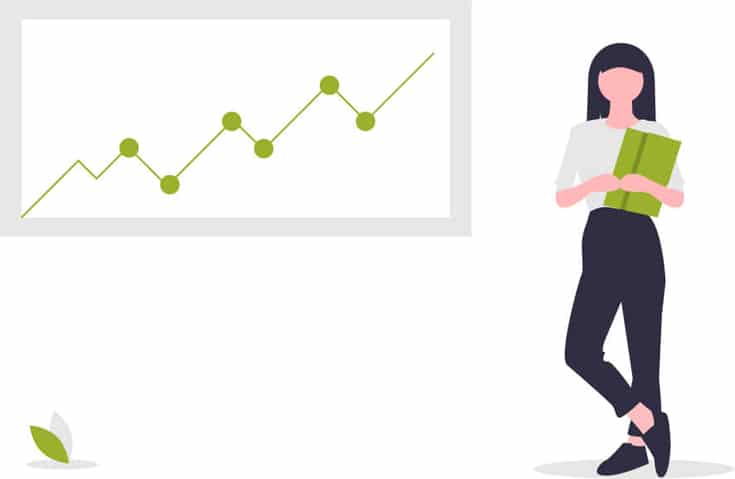 Interested to work with us?
Let us show you exactly how with a FREE PPC action plan.
No cost. No obligation. No high-pressure salesmanship. The action plan is yours to keep regardless of whether or not you choose to move forward with us. What do you have to lose?