PPC, SOLUTIONS 8
Google Ads New Release: Lead Form Extensions Inside YouTube Ads!
When our Senior Client Strategist John Moran gets this excited about something, you know it's a big deal. In case you missed his recent YouTube video, here's the gist:
You can now create a lead form extension inside of a YouTube ad.
Whoa, right?
If you're familiar with how Facebook Lead Ads works, it's a lot like that, where you can actually place a form inside an ad without having the user leave Facebook to complete the form. In other words, it happens right there inside the Facebook platform.
Now, that same functionality has been built inside YouTube, which means while your YouTube ad plays, a CTA will pop so users can complete the form, and a lead is generated without them ever leaving the YouTube page.
Talk about a game changer.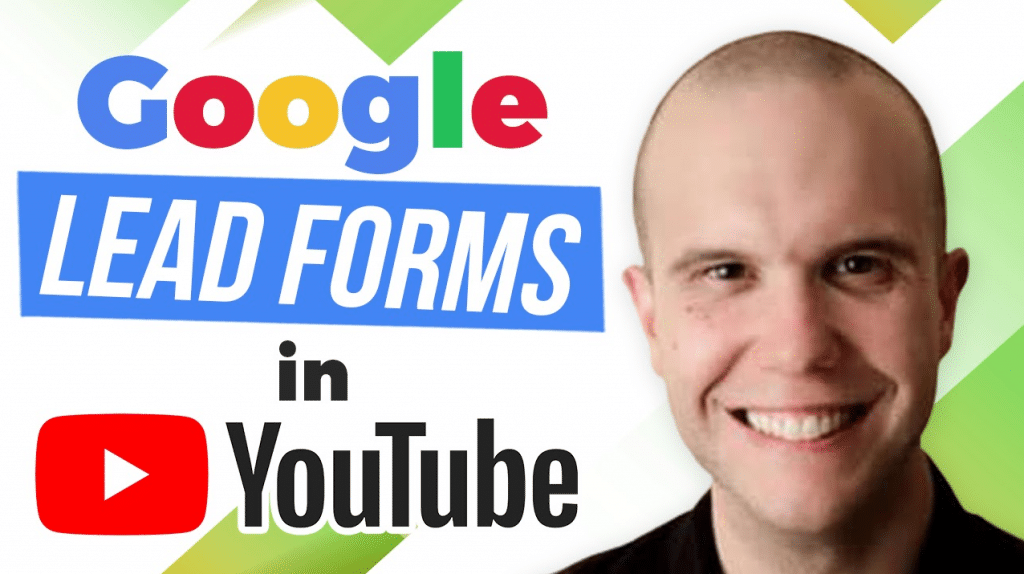 So how does it work?
Inside the Google Ads platform, start by creating a new campaign that will use your lead form. John chose Drive conversions as the campaign subtype for Solutions 8 and Leads as the goal.
With regard to Lead collection, he explained there are two ways you can go:
You can have no connection to a CRM tool and simply Download a list of your leads, or you can use a webhook (we recommend Zapier) to drop the lead information right into your CRM tool. This allows you to collect your leads automatically without having to come back into your campaign to download them. Keep in mind that if you do not use a webhook and choose to download your leads as they come in, only leads collected within the last 30 days can be downloaded. In other words, ya snooze, ya lose.
Next, choose your Budget and dates, as well as your Network (YouTube search results, YouTube videos, or YouTube partners on the Display network).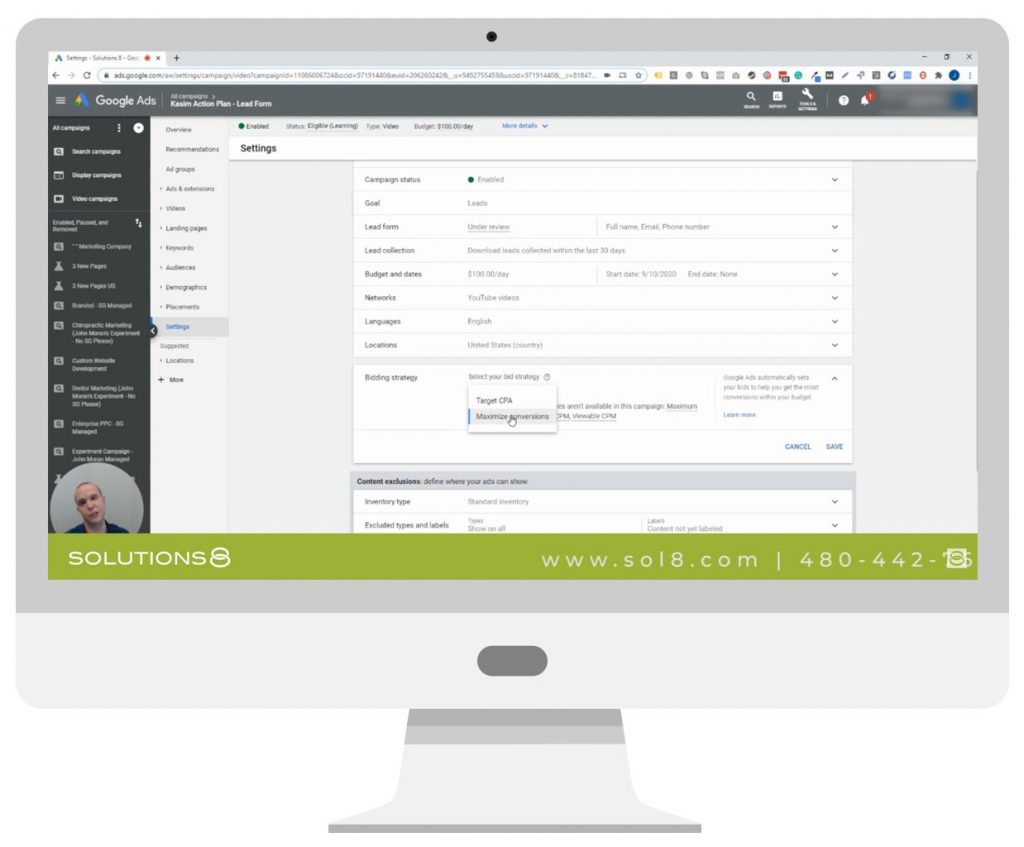 For Bidding strategy, you have two options: Target CPA or Maximize conversions. John recommends starting with Maximize conversions to build up a good amount of conversions, then you can start to set a Target CPA based on both lead quantity and quality.
When you click on Lead form, you will see a space for Headline (ours is Google Ads Action Plan) and Requested information (e.g., full name, email, phone number). You can then expand it to customize your ad further, and you'll be prompted to add your Business name, choose a CTA from a dropdown list, and create your Headline.
When filling out the Recommended questions and Additional questions sections, remember to think about how the questions and responses will work with your CRM tool. Also keep in mind that fewer fields is better, because every field you add will reduce conversion rates. Think bare minimum in terms of what you really need, says John.
Next, you'll be asked to add your Privacy policy, which users will need to agree to before they can submit the form. Then, you'll be prompted to create a Post-submit headline and description, which is the thank you message that will pop up once the user completes the form. Below that will be a link, and whatever your final URL is for your ad, that's what the link is going to be.
In John's words, "You build the lead form first, then you build the ad, and you connect the two together."
Once you've done that, you'll click CONTINUE and be prompted to Choose a lead form type—either Higher intent or More volume. If you have a lead magnet, a tip, or your goal is list building, More volume may be beneficial. However, John chose Higher intent for Solutions 8's ad because we are targeting a very specific user: someone who already has a Google Ads campaign but has questions or may be struggling with low performance.
After that, you simply have to verify that you have read and agreed to the terms of service, and you're all set!

Here's What One Of Our Customers Had To Say…

"Glad to have met the team at Solutions 8. Their creative minds have really given our business the competitive edge we needed through digital marketing. I highly recommend Solutions 8 for their creativity and personal attention, I can't say enough about how EXCELLENT Solutions 8 is!"
Tim Lyons
Founder || ProFit Marketing Solutions
Two-time "Two Comma Club Award" Recipient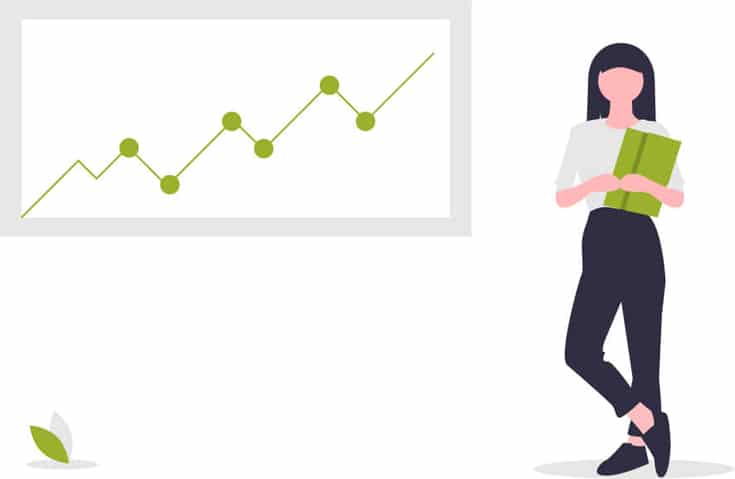 Interested to work with us?
Let us show you exactly how with a FREE PPC action plan.
No cost. No obligation. No high-pressure salesmanship. The action plan is yours to keep regardless of whether or not you choose to move forward with us. What do you have to lose?