PPC, SOLUTIONS 8
Solutions 8 Strategist Onkar Indalkar Talks About Being a Hardwired Introvert and How He Gets Out of His Comfort Zone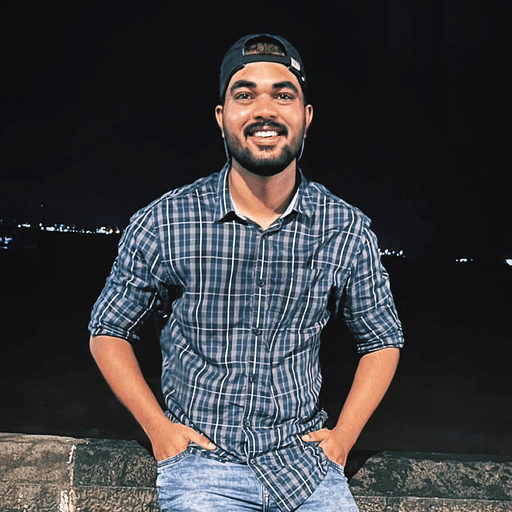 Onkar Indalkar
Strategist at Solutions 8
Onkar's journey in digital marketing began in 2019 after completing his degree in engineering. 
His expertise in sales and marketing helped launch startups to new heights.
However, after working for startups for 2 years, he realized his burning passion for Google Ads and decided to join Solutions 8 as a trainee in 2021. With hard work and determination, Onkar quickly became a Google Ads Strategist, leading a team of 10 and managing a budget of over $2 million.
When he's not working, Onkar's active lifestyle includes working out and exploring nature through hikes. He currently resides in Pune, India, with his family.
He might seem the quiet and unassuming type but …
We suspect Onkar Indalkar has some seriously big plans for his future if his very positive mindset is anything to go by.
"As a marketer, you have to upskill yourself every day and that's exactly what I have done. My ability to never stop learning has helped me reach my current position. I'm generous about sharing new information, expertise, and experiences with others so they can learn from my mistakes and my achievements. I'm a Strategist and there is no defined role for a strategist right now. We are like Firefighters: the team calls us when there is a fire and the strategist helps the team to put it out. In general, my job is to work for all the three parties—CM, SP and client, aligning all the groups to achieve KPIs." 
Talk about a driven attitude, Onkar!
Was this something he always wanted to do?
Not exactly. Seeing his father was in the army, Onkar wanted to join the military as a youngster. When that didn't happen, he discovered that engineering was a good career option for him. After working on various startups, he fell into marketing, and luckily for us, right into a job here at Solutions 8. 
"I believed I had the right knowledge to succeed in this role because I had worked with many fast-paced companies and had sufficient experience."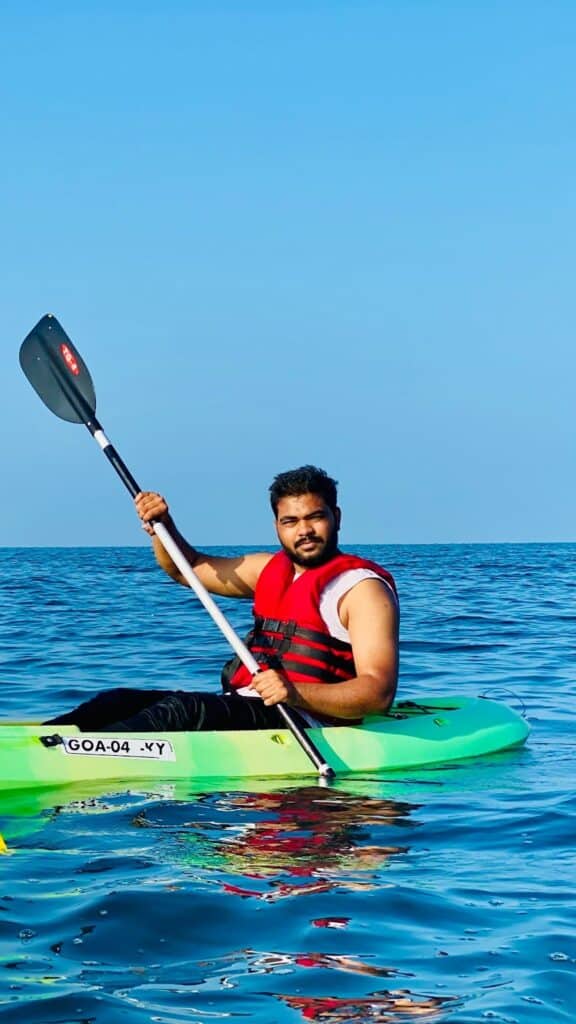 Onkar took an important lesson he learned as a child and put it to good use as an adult: "Stop complaining about your failures! Complaining is not emotional intelligence. When you fail, see your mistakes as results-oriented setbacks, not as personal shortcomings."
It is easy to see how he continually pushes himself to improve, a sure sign of a man who is determined to reach his goals. One day he'd like to take a solo trip around India: "I'm a hardwired introvert. Solo traveling will help me to explore myself and allow me to get out of my comfort zone." 
And it would seem he is continuously pushing himself through his fears. His answer to a fear of heights and water? Go skydiving and scuba diving, of course!
So how does Onkar ready himself to meet the daily challenges his job poses? "Before starting work, I meditate for five minutes in order to prepare myself for the day." A strong chai and a good eight hours of sleep is also his go-to productivity trick.
It's not all work for Onkar
When he's not plotting his rise in the marketing world, you'll find our strategist working out at the gym or spending his time outdoors. "I play badminton every day, and now I have started running."
He lives with his family in Pune, India where he was born and raised. And it turns out, it's not just Onkar who works hard. His mother, who manages the household while simultaneously raising two sons and working herself, has set the bar high. His younger brother has just completed his bachelor's in Computer Science and is currently doing his master's degree. His Army veteran father now works as a forest officer after serving in the infantry battalion of the Indian army for 17 years.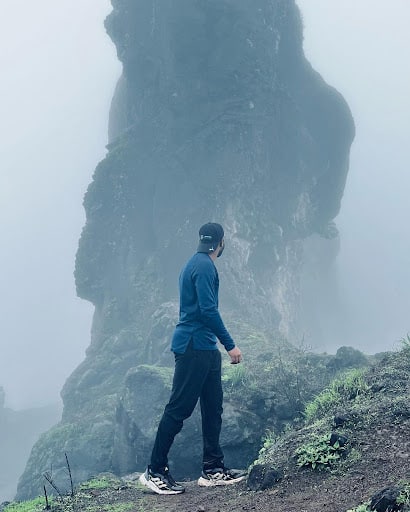 The country obviously holds a special place in Onkar's heart. When asked what is on his bucket list, our intrepid colleague answered, "A trip to Ladakh on superbike. Going to Ladakh with friends is a dream for most Indians. Reaching the height of 18,000 feet is still a lifetime experience for many. The snow-capped mountains, lakes, and valley views are just mesmerizing!" Gosh, it makes us want to come along with you! 
The best place Onkar has ever visited is Rajgad Fort, which was once the capital of the Maratha Empire. It is located in his hometown of Pune. "It is the best trek ever!" He says of its nature trails, forests, and its rock faces which are perfect for scampering and filled with endless possibilities of adventure.
Adventure, and creativity too!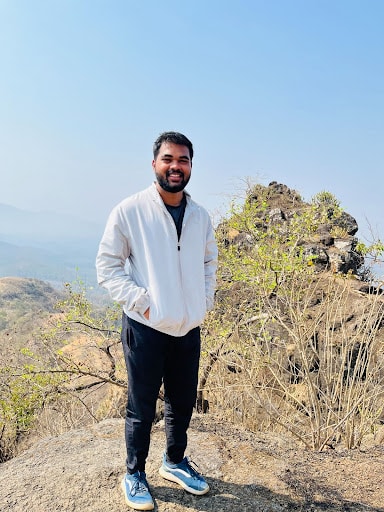 "I will invent a 3D food printing machine. It would be really cool to print stuff that you like eating. Imagine getting a nice 3D printed block of something that tastes just like mom's homemade cooking when you're drifting past Mars and dreaming of home."
What would we do without you?
We know Onkar is an important component of the Solutions 8 team. His generosity in sharing his knowledge and experience in order to help people improve their ability to get things done and to deal with work problems is what he considers the best part of his job. And the most challenging?
"Keeping people motivated and getting work done by the deadline without putting pressure on the team. Being responsible for things that others do also takes effort. It keeps me on my toes and helps me to be better at my job every day."
It's these wonderful traits that makes Onkar particularly good at his job, this quiet surety that he is moving in the right direction. "My troubleshooting skills and ability to foresee risks allows me to analyze a problem while quickly being able to create an effective solution."
Solutions at Solutions 8!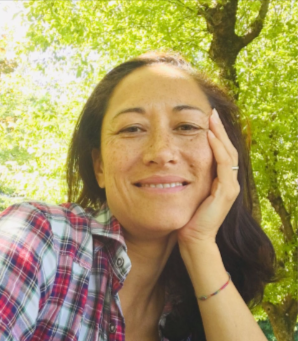 Author
Jani Kahukiwa
Jani is a copywriter at Solutions 8 with a passion for short stories, dancing under the stars, and 80s pop music. Her soul's purpose is to turn herself into a masterpiece. Her future is filled with green fields, flowers, sunshine, and poetry.