PPC, SOLUTIONS 8
Solutions 8 Technical Team Lead Ivan Bunin Talks Inspiration, Aspirations, and the Satisfaction of a Job Well Done
Call it kismet or karma, but we have a knack here at Solutions 8 for finding just the right people to make our team even more amazing and inspiring. (Just ask Jan Whitson; she'll back me up on this.) Case in point: one of the newest members of the team, Ivan Bunin.
Ivan had spent weeks looking for just the right job that would offer him the opportunity to use his variety of skills—from graphic design to web design and development—and one day he saw a job posting that he says described him to a tee. He took the chance and applied, and he told me it was one of the best decisions he ever made.
Officially, Ivan is a Technical Team Lead. Unofficially, he's "the person who makes everyone's life easier" around the office and for Solutions 8 clients. From fixing website problems to implementing new reporting technology, if it needs to get done (and done quickly), Ivan is the man for the job.
He says the variety is what he loves most about his job, but it's also the most challenging part. "I need to learn new apps and technologies in hours to be able to use them and increase the performance of Solutions 8. But after that's done, I have new knowledge which expands my skill set even more."
Side note: When I asked Ivan if, as a boy, he knew what he wanted to be when he grew up, he said, "I'm the kind of person who didn't have that vision of a future when I was a child. I was just enjoying my life and trying myself in everything so I could find that something that would make me happy." How inspirational is that?
Ivan was born in Kyiv, Ukraine, which he calls a beautiful city with a perfect mix of history and modern variety—a place where there is always something to do. He moved to Poland around the age of 15 and lives there now, but has dreams of traveling to Cuba, the United States, France and other countries around the world. His favorite place he's ever visited? Amsterdam. Something about the "atmosphere of the never-ending weekend" appealed to his adventurous side.
When Ivan isn't working, he enjoys spending his time in the company of a good cigar. (Seriously, he said that. And I love it.) Of course, he also plays the guitar, does card tricks and loves sports, drawing and calligraphy. Plus, I'm guessing he enjoys spending time with his girlfriend, whom he says is one of the most influential people in his life. "She's always motivating me to grow and achieve things," he told me. Sounds like a keeper!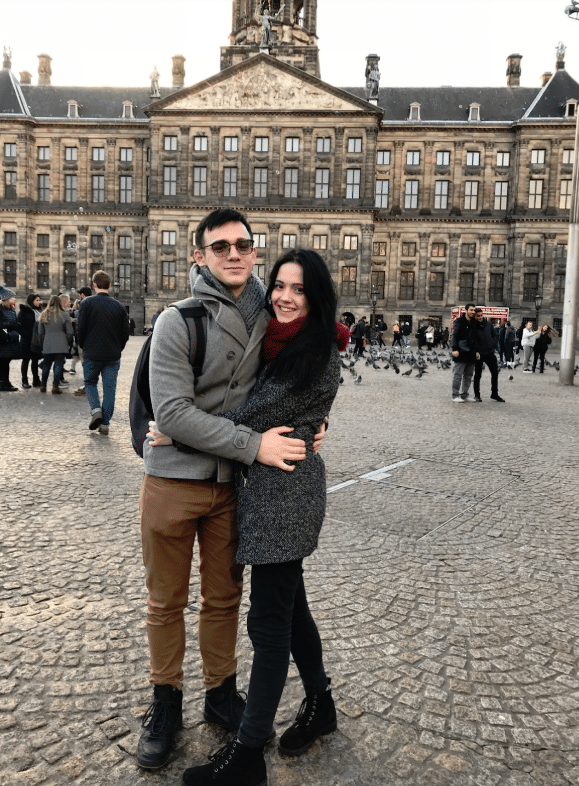 Ivan also recently discovered Better Call Saul—a spinoff of Breaking Bad, which he admits to binge-watching because it is "So Good, Man!" For a long time, he didn't even know the show existed, so when he realized there was more to the Breaking Bad story, he watched all four seasons in just a few weeks.
One of the questions I love asking people is, "What is the most unexpected thing that's happened to you lately?" And Ivan's answer was definitely one of my favorites. (Spoiler alert: It involves a cute animal.) He told me that one night recently he and his girlfriend were coming home from buying groceries when they heard a strange sound coming from a nearby parked car. That sound was a cat, about two months old, who had gotten stuck in the car. They rescued him and brought him home, and Marvel has been part of their family for about three months now. (Double heart eye emoji!)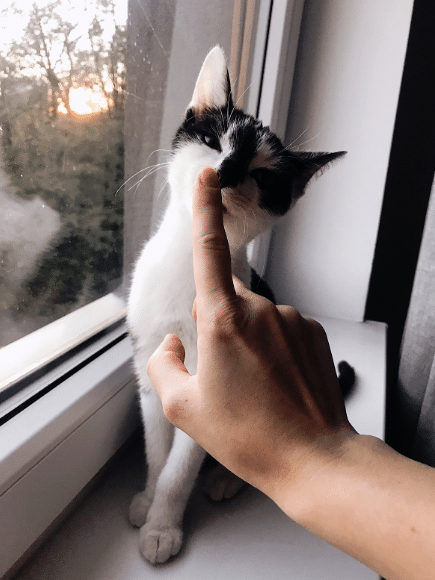 If he won a sizeable lottery jackpot, Ivan says he would spend 30% on a new car (maybe a Porsche 911 GT or a Ford Mustang 2018 GT), a dream house and travel. The other 70% he would use to invest in business opportunities or possibly start his own company. (Did I mention he just finished reading Elon Musk's biography?)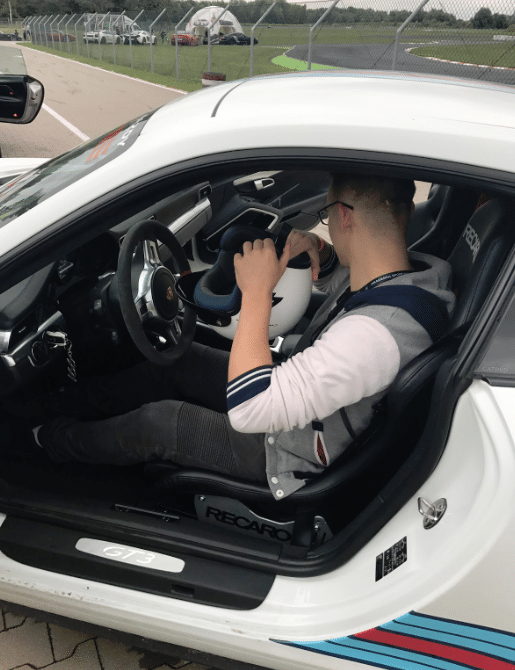 And because I like to end things on a warm and fuzzy note, the thing that inspires Ivan the most his own indomitable optimism. "I believe that everything is possible in this life, and that is why I am inspired by my future."
Bring it on, 2019—something tells me Ivan's gonna crush it!