PPC, SOLUTIONS 8
Google Ads Dynamic Remarketing & Smart Shopping – The Perfect Setup
Most people simply run Smart Shopping without knowing it's possible to get even more conversions by running a Dynamic Remarketing campaign alongside it.
But here's the thing. Smart Shopping is selective about who it's going to show remarketing ads to. It has its own specific goals. 
And if your target audience isn't going to convert, Smart Shopping will exclude them. 
9 times out of 10, they won't see your remarketing ad.
So if you don't want to miss out on a lot of potential conversions, you have to know how to run both campaigns side-by-side.
Lucky for you, that's what this post is all about––how to set up your Smart Shopping with Dynamic Remarketing, the perfect way.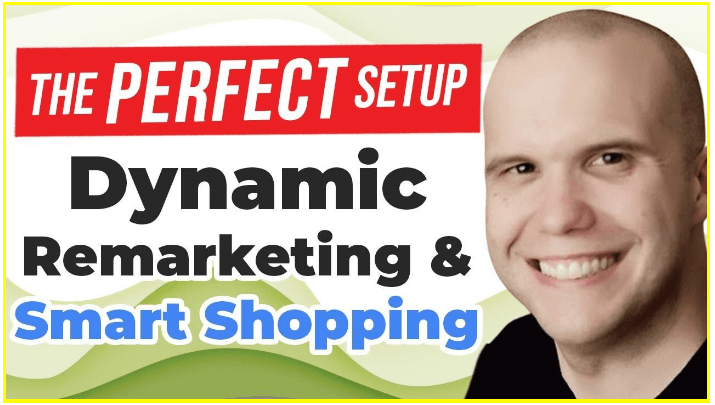 What is Dynamic Remarketing?
First, let's make sure that everyone's on the same page here. In case you don't know what remarketing is, it's a type of campaign in Google Ads that allows you to show ads to those who previously visited your website or engaged in your ads.
And yes–the term "Dynamic" isn't just a fancy word that Google came up with to make it sound unique. 
Dynamic Remarketing takes remarketing to a whole new level by showing specific products or services–custom and personalized–to people who visited your site, engaged in your ads, or bought your products.
Why do you need Dynamic Product Remarketing?
1. It brings your users back to your site. 
You probably already know the customer journey–the path that customers take from being unaware of your product to becoming advocates and even promoters of your brand.
Since most shoppers probably won't purchase from you right away, you need a good strategy on how to drive them back to your site. That's exactly what dynamic remarketing does.
Depending on how you want to segment your users, you can target specific people you want to show remarketing ads to. Usually, it's one or all of the following situations:
They visited your site and spent the majority of their time browsing specific products (or product pages).


They left your site from a specific exit page where you set remarketing to fire off from.


They added a product to your cart but didn't purchase it. 
Using remarketing, you can target those people who visited your website and show them a different ad that will get them to click and land on a product page on your site.
2. You spend less on acquiring new customers.
According to Hubspot, you are 60-70% likely to sell to an existing customer. The same applies to your visitors. By targeting people who have already shown interest in your products, you spend less than you would if you were to acquire new website visitors. 
3. It improves the relevancy of your ads and increases your conversion rate.
Let's say you're planning to buy new shoes. You searched on Google and clicked on an ad about shoes. However, you didn't really like the product. So you decided to browse their other products. 
Interestingly, you found an action-figure that you've been wanting to buy for years. But since you don't have enough money to buy it, you left the site. 
After a couple of days, you see an ad from the same company whose shoes you didn't like–but this time it's an ad about the action-figure that you want. 
And because you now have the money to purchase it–cha-ching! You bought it in a snap.
That's exactly what makes dynamic remarketing so powerful–it gives marketers and advertisers the ability to control who gets the ad after your visitors take a specific action on your site…
and show them the specific ad for a product they want, exactly when you want it to be seen. It's so powerful that we've included it in our 4 Effective Strategies To Improve Your Smart Shopping Performance.
Speaking of Smart Shopping, it's always best to run a dynamic remarketing alongside it.
One of the reasons why we run both is because Smart Shopping usually has a very specific set of goals. And those goals may be to get new customers or getting high return on ad spend. 
But there's one caveat. You can't always show your remarketing ads to people who visited your site. And here's why. 
Dynamic Product Remarketing with heavy restrictions
Google gets very selective about who they're going to show a dynamic product remarketing ad to. 
As mentioned earlier, Smart Shopping is a goal-oriented campaign. If Google believes that the people who see and click the dynamic remarketing ad won't convert, it won't even bother to put an ad in front of them. 
It knows that it won't meet its goal. So shoppers who are unlikely to purchase right away will be excluded from the remarketing campaign.
Knowing that they might convert later in the customer journey, what if you want to target those people that were excluded from Dynamic Product Remarketing?
That's where running supplemental remarketing campaigns without a heavy restriction comes in.
Dynamic Product Remarketing without restrictions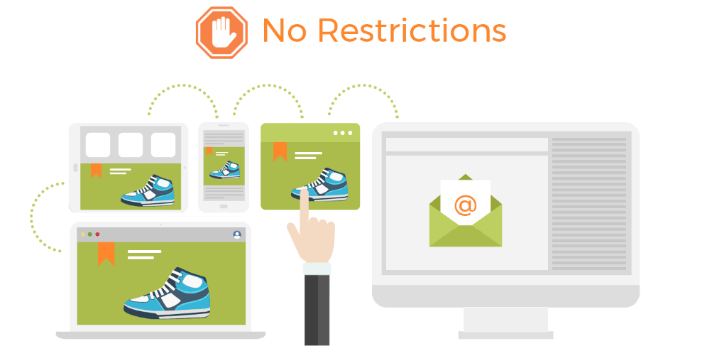 When you run supplemental remarketing campaigns (no restrictions)–whether it's a maximized conversion bidding strategy or maximized CPC–it won't be selective.
It will have less "prejudice" against that user because it's going to say:
"Hey, this person is on our site. If Smart Shopping isn't putting dynamic remarketing ads in front of them, I will!"
Now, how do you balance Smart Shopping and dynamic remarketing? If you're going after the same person–how do you choose?
Give your Smart Shopping campaign a very high ad spend–enough to target people correctly. When you have a high spend goal, you're giving Google enough budget to convert.
If you're worried about Google spending that budget–it won't. It can go over your budget but it won't charge you for it.
Run your dynamic remarketing campaign at a much lower spend. This way, you'd be able to capture everyone who visits your website but save.
Choose a return on ad spend that's appropriate for the dynamic remarketing campaign and adjust your daily spend as needed.
Just remember that the leftover money you use for remarketing is in proportion to:
a) What the ROAS is.
b) Your overall account spend.
c) What the other Smart Shopping campaigns are spending. 
Doing this correctly will result in a very substantial return. Here's what that looks like:

In one of our Smart Shopping campaigns, you can see that it has 74 conversions (#1). Since we were running a supplemental remarketing campaign, we were able to get 21 more conversions (#2) just based on people who were excluded by Smart Shopping. 
And where Smart Shopping gave us 265.87% ROAS, Dynamic Remarketing gave us 250.16% ROAS. 
The average CPC?
$0.60 for Smart Shopping and only $0.03 for Dynamic Remarketing!
With a perfect setup like this, you're not only going to capture everyone who visits your site, but most importantly, you'll be able to keep products on top of your customers' mind and decrease your cost per acquisition while increasing your conversions.
Want to get more awesome tips, best practices, and PROVEN Google Ads strategies? Subscribe to our YouTube channel. We post the latest updates about everything Google Ads, every single day.

"Glad to have met the team at Solutions 8. Their creative minds have really given our business the competitive edge we needed through digital marketing. I highly recommend Solutions 8 for their creativity and personal attention, I can't say enough about how EXCELLENT Soultions 8 is!"
Tim Lyons
Founder || ProFit Marketing Solutions
Two-time "Two Comma Club Award" Recipient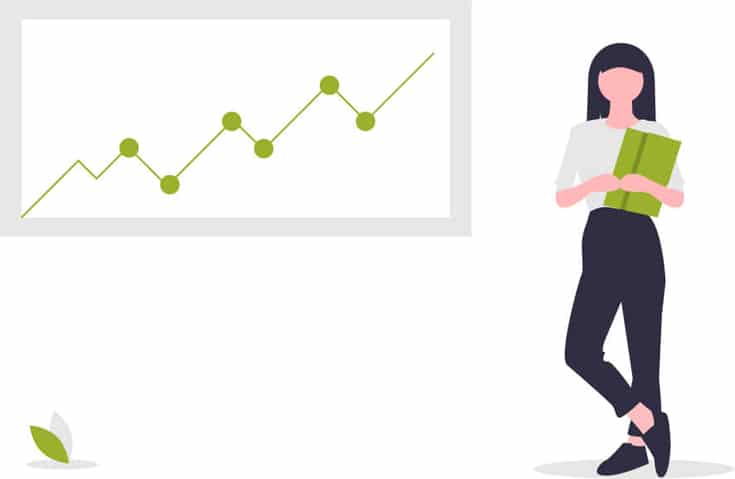 Interested to work with us?
Let us show you exactly how with a FREE PPC action plan.
No cost. No obligation. No high-pressure salesmanship. The action plan is yours to keep regardless of whether or not you choose to move forward with us. What do you have to lose?