PPC, SOLUTIONS 8
StarterPPC Executive Director Regina Bellows Loves Numbers, Hates Clutter, and Is "Nearly Fluent" in Google Ads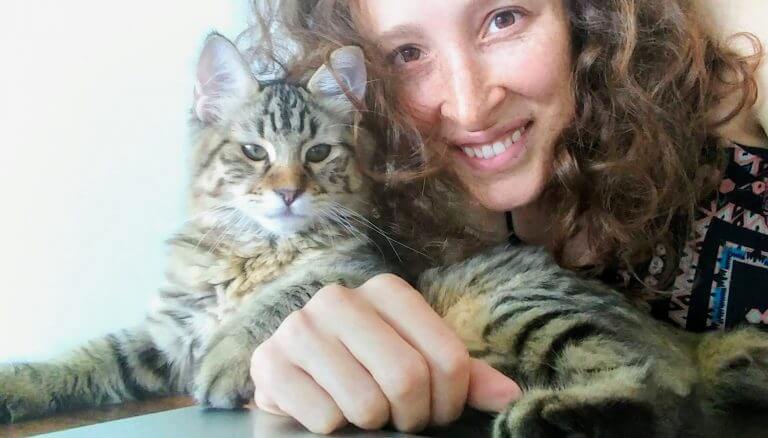 2023 Update: Regina is now the Executive Director of Solutions 8's sister company, StarterPPC, which provides a scaled-down version of Google Ads management for small business owners.
(Those are her words, btw, not mine.)
If you ask me, she's pretty darn fluent—especially when you get her talking about things like smart algorithms and knowing how to interpret campaign analytics. So how did we get lucky enough to find her?
Well, if you can believe it, it was Regina who found us.
She says she stumbled across the Solutions 8 website while doing research for a freelance client. Our site content resonated with her instantly, especially the overall tone of transparency. Unlike a lot of other agencies, our pricing is right there for all to see, and the Why you shouldn't work with Solutions 8 page got her thinking, "I bet this is a great company to work for."
Turns out she was right. And we hired her.
The end!
(Just kidding.)
As an Ad Account Strategist, Regina's job is to manage ad campaigns for our clients.
That means she makes sure their campaigns are performing well (i.e. getting conversions) and that we're spending their ad budget profitably.
But perhaps even more importantly, she helps clients understand exactly how their campaigns are performing by translating—and here's where that Google Ads fluency comes in—the campaign analytics so they can see what's working and why.
The best part about her job? "Numbers!" Regina told me emphatically. Whether it's the number of clicks or the return on ad spend, she says numbers don't lie, and that's what makes them reliable.
On the flip side, numbers can also be the most challenging part of her job. "The algorithms are smart, but they're not that smart," she explained. "Sometimes, they fight with each other for leads or budget. Sometimes they play off one another, where one gets great at finding leads at the beginning of the sales cycle and another is great at finding leads at the end of the sales cycle. It's a lot to keep track of algorithms that are off doing their own thing in the background."
I don't know about you, but I feel better knowing Regina's on the job.
What about when she's not working?
Regina's newfound love is biking around the city on her electric bike. When it's warm, she heads to the beach now that she lives in sunny San Diego. When it's too cold, she heads to the mountains to snowboard.
She also loves yoga, cold brewing her own herbal tea, and playing fetch with her (ohmygoshadorable) cat, Galileo. He's just two years old and "my sunshine," says Regina.
Though born and raised in Arizona, Regina has lived in Boston, Toronto, New York City, Miami, and now San Diego. She says she doesn't think she'll leave sunny San Diego anytime soon.
Though her favorite place she's ever visited (so far) was in the Austrian mountains, her dream vacay would be to take a year off and live on a farm in the South of France and work with her hands every day, drinking wine and eating amazing vegan food.
Um, can we come too? Where do we sign up??
Another cool thing about Regina? If she started her own business tomorrow, it would be a "planet-saving research laboratory."
She says if money were no object, she would dedicate her time and effort to figuring out how to recycle/remove all the junk humans are leaving behind—starting with using carbon capture technology to safeguard our atmosphere and finding a way to unassemble the toxic "forever chemicals" cycling through our rivers and oceans.
It makes sense now that her favorite superhero is Professor Charles Xavier of the X-Men. "He was a dreamer who always did the right thing, even though it was never the easy thing."
Respect.
On a lighter note, Regina just finished reading Shoe Dog: A Memoir by the Creator of Nike.
It tells the story of Nike CEO and Founder Phil Knight, who in 1982 launched a multibillion-dollar shoe company with just fifty dollars and an idea. Talk about an inspiration.
She also loves Outlander (the books and the TV series), and Harry Potter, and lately, she's been admiring the work of Saoirse Ronan, who played Jo March (brilliantly) in a recent film adaptation of Little Women.
"The level of focus it must take to be a different person with a different personality in every movie she acts in is mind-blowing," Regina told me.
Then we talked about pet peeves, taking leaps, and important life lessons.
News flash: Regina is not a fan of clutter. She says life is hard enough without it, so it's worth taking the time to declutter your life, even when things are hectic.
I'm not sure if this counts, but she recently cut all of her hair off—well, not all of it, but it's shorter than it's been in 20 years. Now that's what I call decluttering!
And as far as life lessons go, she says one of the most important things she's learned is that everybody has their reasons, so she's made it her mission to default to curiosity rather than judgment when dealing with people.
"Trying to understand why people do the things they do has opened up new depths of relationships and new learning opportunities like I never imagined was possible before I began to do this."
I wonder, what would the world be like if everyone took the time to follow Regina's advice?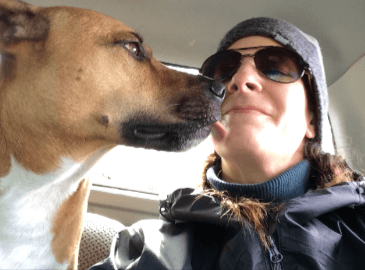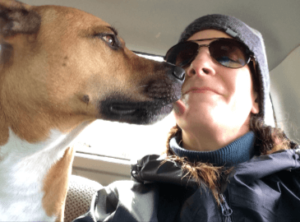 Author
Pamela Sapio
Pamela is the Senior Content Writer at Solutions 8. When she's not writing, you can find her hiking in the woods with her dogs. She is currently on a quest to visit every national park in the United States.